what we can do for you
Services we can help you with
The Vital team are experts in the following areas and have vast experience in and we are 100% confident we can serve you better, Because your business deserves best service
our projects
Some of our finest work.
Technologies
Technologies we work with
At Vital, we work with various technology and tools to realise your vision, from cutting edge features or multi-stack frameworks to ensure your product is ready to help your business grow.
PHP
PHP is scripting language that enables website platform with custom development with enhanced security and API integrations control. It supports different coding frameworks with development feasibility at different levels.
Javascript
JavaScript, often abbreviated as JS, is a programming language that conforms to the ECMAScript specification. JavaScript is high-level, often just-in-time compiled, and multi-paradigm. It has curly-bracket syntax, dynamic typing, prototype-based object-orientation, and first-class functions.
HTML/CSS/Javascript
Hypertext Markup Language is the standard markup language for documents designed to be displayed in a web browser. It can be assisted by technologies such as Cascading Style Sheets and scripting languages such as JavaScript.
MySQL
MySQL is an open-source relational database management system. Its name is a combination of "My", the name of co-founder Michael Widenius's daughter, and "SQL", the abbreviation for Structured Query Language.
Node.js
Node.js is an open-source, cross-platform, back-end JavaScript runtime environment that executes JavaScript code outside a web browser.
React Js/React Native
React is an open-source, front end, JavaScript library for building user interfaces or UI components. It is maintained by Facebook and a community of individual developers and companies. React can be used as a base in the development of single-page or mobile applications.
Vue
Vue.js is an open-source model–view–viewmodel front end JavaScript framework for building user interfaces and single-page applications. It was created by Evan You, and is maintained by him and the rest of the active core team members
Android
Android is a mobile operating system based on a modified version of the Linux kernel and other open source software, designed primarily for touchscreen mobile devices such as smartphones and tablets.
iOS
iOS is a mobile operating system created and developed by Apple Inc. exclusively for its hardware. It is the operating system that powers many of the company's mobile devices.
Laravel
Laravel is a free, open-source PHP web framework, created by Taylor Otwell and intended for the development of web applications following the model–view–controller architectural pattern and based on Symfony.
Wordpress
WordPress is a free and open-source content management system written in PHP and paired with a MySQL or MariaDB database. Features include a plugin architecture and a template system, referred to within WordPress as Themes.
Magento
Magento is an open-source e-commerce platform written in PHP. It uses multiple other PHP frameworks such as Laminas and Symfony. Magento source code is distributed under Open Software License v3.0. Magento was acquired by Adobe Inc in May 2018 for $1.68 Billion USD.
Opencart
OpenCart is an online store management system. It is PHP-based, using a MySQL database and HTML components. Support is provided for different languages and currencies. It is freely available under the GNU General Public License. As of May 2016, 342,000 websites were using OpenCart.
Testimonials
What our clients says
See what our lovely clients says

Andy Goodman
Managing Director @ FindaTrade Ltd.
Shailesh provided us with web development services for 6 years. In that time he worked on a number of projects, including large scale changes to our 4 websites along with app development and multiple payment systems. I was very pleased with the work he did for us and he always responded quickly if any issues arose, often working out of hours to make sure our systems were running smoothly. You'll be in good hands with Vital Technolabs.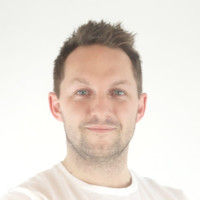 Greg Dorban
Director @ The Right Property Group
Vital Technolabs are my go to team from start to finish - as soon as we had a concept we engaged them to build a software prototype. This included designs and module specification right through to scaling the platform online. I love the responsiveness and collaborative nature of the business. A real true partner.
Industries
Industries we work with
At Vital Technolabs, is a veteran software development company in India, USA that has successfully handled projects of several domains and industries, creating a perfect UX that can be integrated with the infrastructure
Our Journey
Our movement
Vital Technolabs has done following movements over the years

10
Years of operation

180
Projects deliverd

12
Specialist

15
Country Served